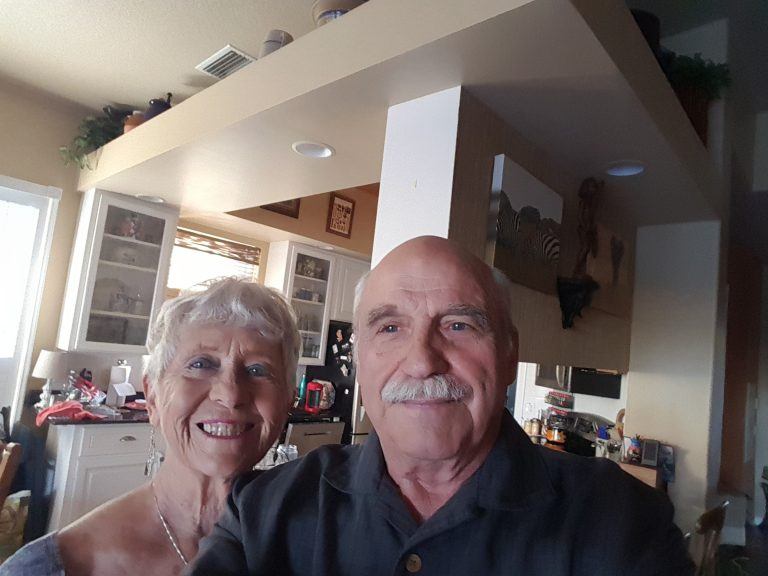 It may be a coincidence with the current pandemic fears that Jon retired as the Director of the US Army's Atmospheric Sciences Laboratory. The Laboratory was the leader in research on the airborne dispersal of aerosols associated with Chemical/Biological Warfare. Jon found his way there after teaching cloud and aerosol physics at the University of Missouri, Rolla, having received his PhD in Atmospheric Physics from UCLA, specializing in aerosol physics. Jon began playing Bridge in 1960, his freshman year in college, and continued playing "Party Bridge" during his 5 year tour in the USMC. Then, Graduate school, family and career got in the way. Jon picked up bridge 40+ years later, quickly becoming a club director. Jon has been directing (mostly) and playing for 10 years. He is as dedicated to the game almost as much as he is to his yearly vacations in his mother country (Italy), and to wine. Along the way Jon even found time to own a flight school and be a professional pilot, flying 737's for United Airlines, DC-9's for East African Airways and flying cloud seeding missions in the US, Kenya, and India.  Jon is a certified director and an ACBL accredited teacher.
Ed Alcoff is a highly decorated 12 year Navy veteran. He first joined the ACBL in 1985 and became certified Director in 1989 and began Directing full-time in 2017 at five bridge clubs in the Philadelphia area. Ed has traveled the world, visiting 47 countries and more than 30 islands. He has played at more than 100 bridge clubs worldwide, and, along with several Regional wins, has finished high in Nationally-rated events. Ed lived in Hawaii, the Philippines, Australia and Italy, and was employed by a successful Silicon Valley high-tech start-up. In 1998, he sailed his own boat around the world taking more than four years to complete the trip. Ed is also TAP teacher certified and he enjoys teaching intermediate and advanced bridge players.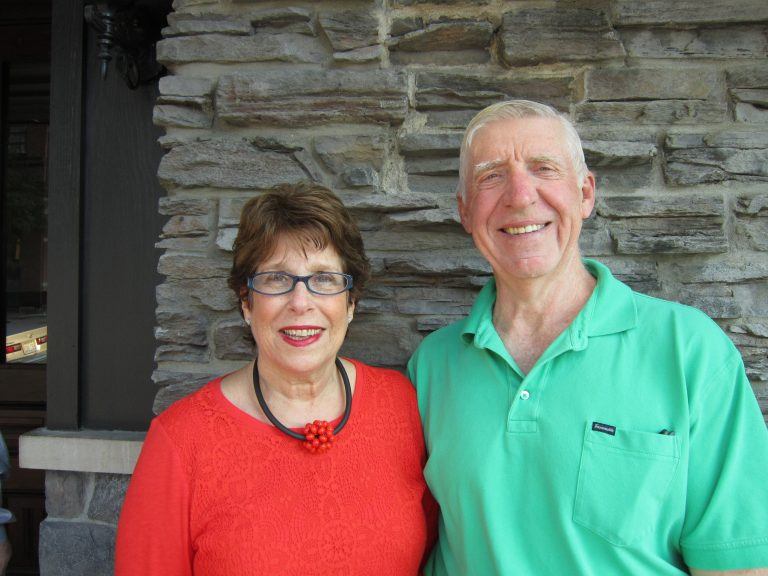 Chicago natives for 70 plus years, moving to Naples in 2015 for our new home.
Ellen and Rich have both been playing for sixty years. We learned the old fashion way and have applied sound basics both to new concepts in teaching and play.
We have been playing competitively together for thirty years, and in addition to winning numerous regional and sectional events, we placed 2nd overall in the National Mixed Teams. Ellen has reached Diamond level and Rich soon to attain Platinum level
After retirement we started to teach and for the last fifteen years have been teaching beginners and intermediate students. We received teaching accreditation from both the ACBL and Audrey Grant Better Bridge Team as well as being certified directors. We successfully ran classes and duplicate games in Chicago before moving to Naples.
We joined the Bonita Bridge Club in 2016 and began teaching and directing the following year.
                                            Ray was born and raised in the Philadelphia, PA area, the oldest of eight. His 5th grade teacher taught him bridge and chess.  He will be the first to tell you that bridge is his life.  After graduating from Bloomsburg University he worked for the liquor control board in PA.  He ran bridge tournaments for 14 years in Northeast PA.  Ray is always available to answer any questions you have about a bridge hand.  He is an accredited teacher and director and provides free lessons on Wednesdays and Saturdays at Bonita Bridge.  His quest is to make everyone a better bridge player. He says if everyone else becomes a better player , it will make him a better player.  In 2009, while attending a national tournament in Washington DC, he had 3 heart attacks, but continued to play.  Afterwards he drove himself home and then, on the next day, to the hospital where he had quadruple bypass surgery.  Three days after his hospital discharge he was back at the bridge table.  He believes that duplicate bridge is the greatest game for old and youg alike.  In 2013, he and Peggy Yeager moved to Naples, FL where he continues his love of the game.  We at Bonita Bridge are grateful that he decided to move here.